A crap 3D model created by dinking around without sleep for far too long.
---
Posted in Models || Originally created on 2009-07-26 13:15:41 || Posted on 2010-01-10 13:46:21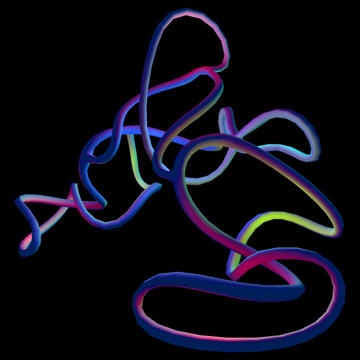 ---
model
3D model totally squiggled out at random by Admiral
---
Texture map baked from procedural textures by Admiral
---
Admiral was just dinking around in Blender one aftermoon and just liked all the knots that he could tie the pasta... err... polygons in. Yeah. Polygons.
Space Bugs have invaded this page! Will you defend this Sector?