Who is this mysteriously charming man in the Lab Coat and Goggles? Admiral Potato - Design Scientist, Motion Graphic Artist, Developer, Mentor.
What is Nuclear Pixel?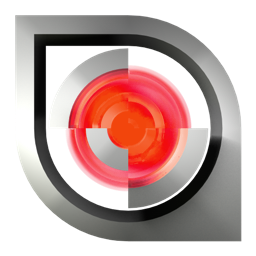 Nuclear Pixel is the personal website and portfolio of Design Scientist, Admiral Potato. After about two weeks of redesigning and refinement, followed by 4 years of self-loathing for not completing it years earlier of, Nuclear Pixel has finally reached version 7 - a breakthrough in website design and development patterns which has finally freed Admiral to be able to play with his creativity in both code and motion graphics design more publicly. Unless otherwise specifically stated on a per-post basis, Admiral is the sole creator of everything displayed on this website.
It looks like NP7 is in Space. How did Admiral do that?
Short: With JavaScript and the HTML5 Canvas tag.
Long: With a 3D engine I wrote myself.
What drives the backend of NP7?
Short: Node.JS, MySQL and a little bit of magic.
---
Who is Admiral Potato?
Some awesome person who never updates his personal website at all because time. Way more information here: http://admiralpotato.tumblr.com/faq
---
How do I contact Admiral?
You can always find Admiral's most up to date contact information Right Here. You can follow Admiral on Twitter @admiral_potato, but that's mostly where he posts short updates about things that he's working on when he doesn't have the time to write full posts on them on his website. If you'd like to have a conversation with Admiral, it's best that you start that via email or telephone. Go ahead, don't be shy! Drop him a line!
---
Frequently asked questions:
Q: Surely "Admiral Potato" isn't really your name, is it?
A: Yes, it is.
Q: No, seriously though, what is your REAL name?
A: Admiral Potato. Now stop giving me crap about it.
Q: What's up with the outfit?
A: Admiral uses his style of dress to intentionally repel people who are so closed-minded that they cannot handle anything outside of 'the norm'. On the topic of repulsion, it is also important to note that Admiral tends to avoid, and even repel people who create and promote drama; A person is less capable of accomplishing goals in a positive fashion when their mind is cluttered with trivial matters of frivolous turmoil. Admiral wishes to attract deep, logical, meaningful and creative thought patterns, and those people who produce them - People thinking thoughts deeper than a name, deeper than clothing, deeper than skin.
Additional Specifications
Height: 190cm
Weight: 102kg
Hair: Awesome
Space Bugs have invaded this page! Will you defend this Sector?