A 3D model of a Dragon based off of a creature sketch provided by Chantell Hager, an extremely tallented artist.
---
Posted in Models || Originally created on 2009-07-04 10:40:49 || Posted on 2010-01-10 14:26:43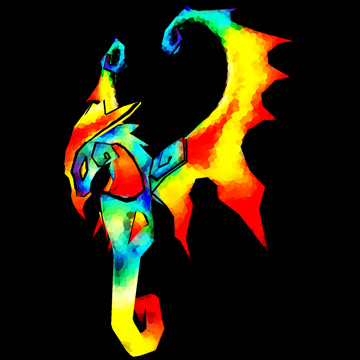 ---
Original concept and drawing by Chantell Hager
model
3D model by Admiral
---
---
A Dragon! Yeah! It's awesome! This model reminds many people of a Phoenix, but it is actually a Dragon. Chantell giggles at the little nubs that she has drawn on this cute little guy instead of normal feet.
Space Bugs have invaded this page! Will you defend this Sector?