Desktop Backgrounds and Wallpapers of the blue space background that I was the signature look for the design of Nuclear Pixel 5.
---
Posted in Blog || Originally created on 2010-03-06 11:06:45 || Posted on 2010-05-14 03:37:05
Well, here's a start to stopping that negative momentum I've had built up for a while. Tonight, I'm going to complete a little something that I started back in March before my birthday. I created a fairly comprehensive list of screen resolutions one would conceivably use on a modern computer, and made desktop backgrounds of an enhanced version the blue space background that I've loved since I created it for my site. So! Here you go! Enjoy!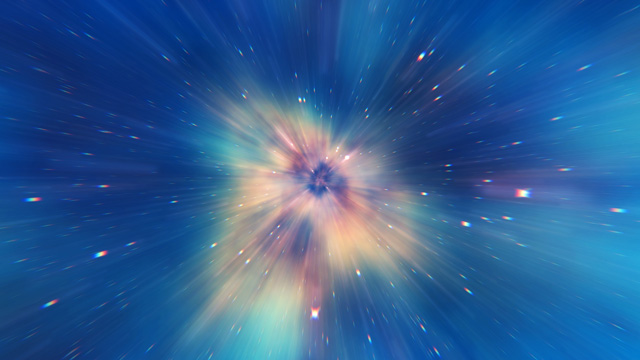 ...and for anyone who wants the original resolution image that I generated all of the above from...
NOTE: THIS FILE IS QUITE LARGE AND MAY CAUSE YOUR COMPUTER TO A'SPLODE!
Massive credit goes out to NASA for the wicked cool and inspiring image I used as the base for the manipulation job I performed to create my beautiful background.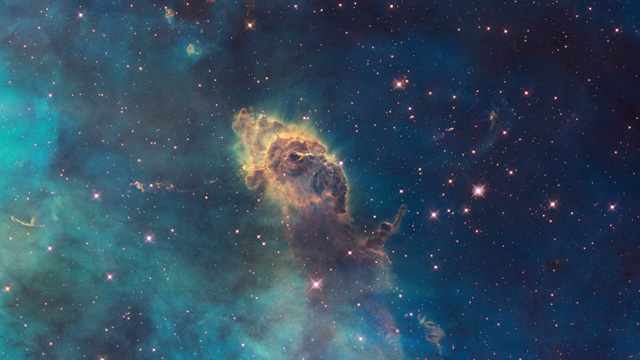 So far this year, I've almost completely failed at making my goal for Nuclear Pixel 5. What was that goal?
"To consistently create and post content, regardless of what life may throw my way.
Practice at it, get better at it, and get used to making it happen."
Sure, I've got plenty of valid excuses for why I have not been able to work toward and meet that goal thus far, but it's kinda tearing me to shreds on the inside. At this point, my life goals are pretty much exclusively to make cool stuff and get it online in one way or another, for both self promotion and simply so I can look back on my year and feel like I've accomplished something personal that I can be proud of. Sure, my professional accomplishments are freaking impressive too,(Yeah, that's right. I'm designing and programming the up-coming TASCAM US & JP sites all by myself. UH!) but putting my personal creative desires on the back burner is leaving scorch marks on those dishes.
I'm fed up with my own excuses for why I can't do the things that I know make me truly happy, and I'm finally determined enough to do something about it that I'm going to let others know that I've made this commitment to myself, and I've been breaking it so far. I want the people in my life to know that I've been disappointed in myself for the past four months for not pushing myself harder. For not producing what I WANT to produce. I also see myself as having been slacking in the "Completing projects that I start" department. I am hoping that by voicing my disappointment in myself to others, that I can provide myself with a powerful enough kick in the butt to get it out of this uncomfortably slothy chair and put my nose back to that warm and fuzzy grindstone.
Let's hope I can make some momentum happen on the personal goals front again.
---
Side note: I updated Picture-Rama 2 again the other night. It's now up to date with all photos previous to 2010-05-12, and I've fixed a small issue that seriously bugged me, but not many other people probably even noticed. I won't mention what it was, but you can just know that it's more awesome than it used to be.
Space Bugs have invaded this page! Will you defend this Sector?