First update to Picture-Rama 2 in over 7 months, delayed by LOSS OF DATA DUE TO FAILURE OF WESTERN DIGITAL HARD DRIVES. Drive recovery cost me $2,400.
---
Posted in Blog || Posted on 2010-02-03 01:25:48
Update:Picture-Rama 2 has been updated! Download it here.
So why has it been over 7 months since I last updated or re-compiled Picture-Rama 2? Well, I think I'll summarize it like this: New girlfriend, travel, loss of friends, LOSS OF DATA DUE TO FAILURE OF WESTERN DIGITAL HARD DRIVES (Is it clear that I'm pissed about that?), cars parked at my place getting broken into and stolen outright, and most recently, concentration on changing jobs and writing and designing myself a beautiful new website. These things have all either wasted my time outright (I'm looking at you, WD) or taken significant chunks of my time to work through or live with, but I'm finally getting around to making PR2 happen again.
I am really, really excited to finally be getting back on the ball with this project.
As of my publishing this, I am headed to bed after clicking the "Render" button in After Effects, and my trusty 1.5ghz single core G4 12-inch laptop will churn away on generating another fabulous installation of the compilation as I drift off to sleep.
A preview of my favorite recent image from the collection: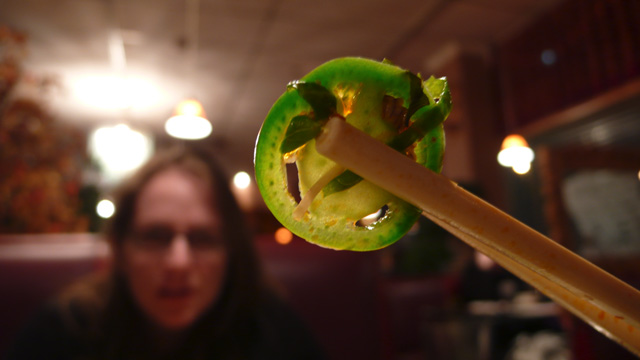 Sorry for the delay, everyone! I'll post an update when Mnemosyne has finished cranking out and uploading a web-ready version for your viewing pleasure.
Space Bugs have invaded this page! Will you defend this Sector?