Cool radial spike designs screen printed in duo-tone inks on black shirts
---
Posted in Blog || Posted on 2010-01-31 23:45:45
Admiral sells shirts of his designs for $14 each. The colors you see on the preview images are what will be printed onto a shirt. Admiral can print these designs in these colors on any standard color of shirt, but unless you specify otherwise, Admiral will print the design on a Black shirt for you.
You can also find Admiral's shirts at a local retailer, if you would like to stop by and check them out.
Pipe Dream Gifts

Get in touch with Admiral if you have any additional questions, or if you would like to purchase a shirt.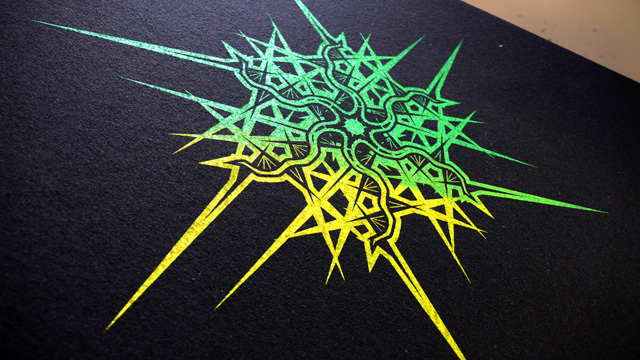 Space Bugs have invaded this page! Will you defend this Sector?